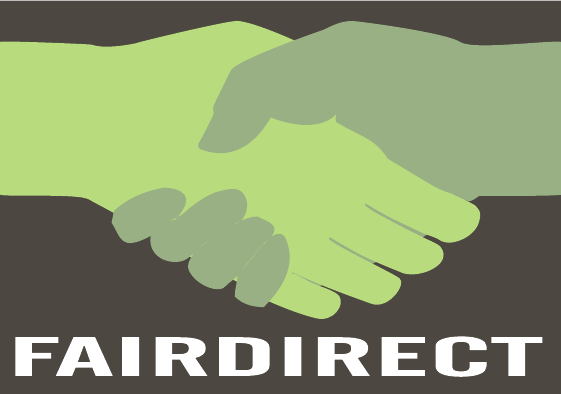 Did you exploit somebody today?
If you don't think so: Our shopping and consumption behaviour today has worldwide consequences. More and more products are being traded globally and have travelled farther than many of us. In many cases, they are being produced by anonymous workers and under deplorable conditions. Most supermarket chains reinforce this trend knowingly by pushing their private brands. Many traditional and artisanal production steps have now been industrialized, optimized and economically rationalized. Animals have been degraded to assets. Raw materials are used for speculation on trade exchanges. Natural additives and flavoring ingredients are being replaced by artificial ones. In these ways, our purchases decide day by day anew about exploitation, poverty, animal abuse, resource usage, the environment, and also about our own health.
We are being shown a not existing world: by nicely packages goods, psychologically perfectly placed in modern shops and spiced up with a deluge of organic / fairtrade / animal wellbeing / regional product etc. labels (as dreamed up by clever advertising strategists), and by completely full shop shelves until the end of their business day (and that includes easily perishable ones!), and by heavily advertised "bargain" products.
In these ways, we have a huge responsibility, day by day, because everyone of us in industrial countries creates an advantage for him- or herself at the cost of others. In the process, a lot of people, animals and the natural environment are being exploited.
Trading fair and directly, worldwide, on equal footing
The goal of Fairdirect e.V. is to create a situation where there is no longer a need to exploit each other in economic relations. We chose to go for a new solution by creating an infrastructure that enables everyone to trade worldwide, with ease, directly with the producers.
We come from different backgrounds, and are open to work with anyone and everyone sharing this goal, independent of their personal convictions and affiliations. Personally, for several of us in the core team, our moral measure are Christian values, and our basis is respect, love for our neighbors, and trust in Jesus Christ, to achieve a fair and direct relationship to our trade partners worldwide.
Fairdirect e.V.:
Empowers consumers and business customers to buy directly from producers anywhere on the globe, without intermediary traders (or with at most one Fairdirect trader in between).
Supports especially producers in economically disadvantaged regions.
Fights exploitation actively, by supplying infrastructure for direct sales, and by providing education and technical support for producers.
Advances local markets for producers, such as Fairdirect farmers markets, Fairdirect shelves, or direct sales shops. These also serve as shipment centers for regional and beyond-regional product shipment.
Wants to facilitate the worldwide exchange of food products between regions.
Regards safeguarding God's creation as the key to humanity's future on Earth.
Fights consumption damage, for example we fight against food waste.