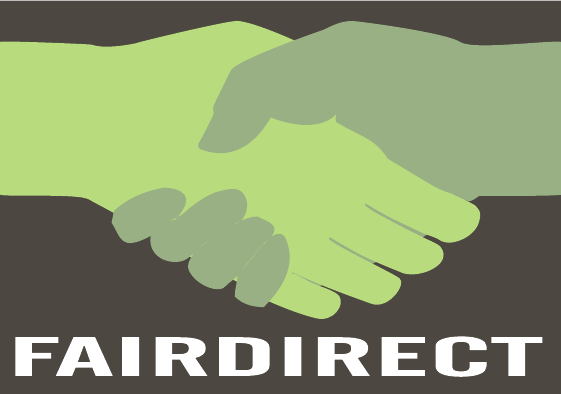 How do we want to consume?
In today's world, our shopping behaviour has global consequences. More and more products are traded globally, perhaps having travelled further than we ourselves. Also, they are often traded "anonymously", without disclosing the manufacturer, and most trade chains reinforce this trend intentionally with their in-house brands. Many traditional and artisanal production processes have been industrialized, optimized and economically streamlined. Animals have been degraded to just tradable goods. Raw materials are used for speculation at exchanges. Natural additives and flavours are replaced with artificial ones.
Because of all this, our purchases decide every day about exploitation, poverty, animal suffering and how we use resources,  treat the environment and our health. It is a huge responsibility, and we need the right information to satisfy it.
What information do we need?
There is a flood of certifications for regional food, organic food and fair trade food, focusing on a particular aspect each, but not granting an objective overall impression for any one product. What use is organically raising animals when they are not slaughtered with animal welfare in mind? What use is regionally raising animals for meat when they undergo intensive feeding with feedstock from e.g. Argentine? What use is fair trade peppermint tea that is grown in Egypt with a high demand of energy and needs long transports to its destination?
Fairdirect e.V. offers objective and transparent product fairness information, showing at a glance a product's level of fairness. Unlike other certification schemes, Fairdirect e.V. does not prescribe minimum standards that have to be met, but evaluates objectively and transparently the complete production chain of individual products, also checking the accuracy of data regularly. This creates unbiased competition and allows well-founded purchasing decisions, since all producers, without exceptions, are eligible to have the fairness level of their products evaluated by Fairdirect e.V. according to the same set of criteria. Given the results of this, ever consumer can decide how fair they want to buy.
Keep up traditions, preserve culture
Producers working in traditional ways have little chances in the current price-competitive market conditions. These are often small companies, creating good products with a high degree of fairness. But without a fair access to market, they become extinguished, and with them, some of our traditions and culture dies. Fairdirect e.V. supports these producers, wants to promote a respect driven attitude towards the Creation, and connects time-proven traditional economies with new technologies.

As a registered association, Fairdirect e.V. exclusively and immediately pursues charitable purposes with its activities. It does not become a party in any trade of goods it facilitates.
Fairdirect e.V.:
Empowers consumers and business customers to buy directly from producers anywhere on the globe, without intermediary traders (or with at most one Fairdirect trader in between).
Evaluates and monitors objectively and transparently according to a fixed scheme the type of animal husbandry and slaughter, mode and location of production of raw and auxiliary materials, number and distance of transports, payment of fair wages along the complete chain of production, and the energy consumption and processing quality of any product that is submitted for Fairdirect evaluation.
Provides a label that shows the fairness level for the evaluated product with a QR code linking to further product and producer information on the Fairdirect online marketplace.
Operates an online marketplace. It offers producers a way to sell their products cooperatively and on equal standing worldwide, directly to consumers. This yields higher revenue per product for producers. By cutting out intermediate traders and using our cost-saving combined shipments, prices are also attractive for consumers.
Especially supports producers in economically disadvantaged regions.
Fights against exploitation and poverty by providing infrastructure for direct sales, plus tutoring and technological support for producers.
Establishes and supports local sales opportunities for producers, including Fairdirect farmers markets, Fairdirect shelves and Fairdirect shops. At the same time, these act as shipment centers for cost-saving regional and national shipment.
Wants to facilitate the exchange of food surpluses between regions with interlocking harvest cycles.
Regards safeguarding God's creation as the key to humanity's future on Earth.
Also offers organizations with compatible goals to use the Fairdirect trade infrastucture, in combination with their own logo / branding. It contributes to our vision of a worldwide network for fair and directly traded food.
Please contact us if you want to support the Fairdirect e.V. association with a membership.